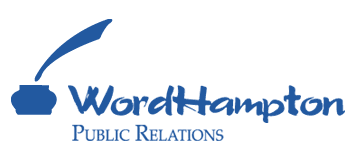 Newsletter Sign-up
Sign up to receive the news, information and insights from our thoughtleaders.
Our Mission
Established in 1992, WordHampton Public Relations is an award-winning agency, based in The Hamptons and in New York, representing signature hospitality, health care, real estate and lifestyle businesses throughout the metropolitan area. Our mission is to build client reputations and revenues. We do this through strategic and creative thinking, deep media relationships, social media savvy and client partnering.

LEARN MORE
What's the Word
---
October 1, 2017 Celebrating 25 Years of Business WordHampton Public Relations is celebrating 25 years of business throughout 2017. View Facebook and Instagram to see more on the history of the company!
---
Where We've Been