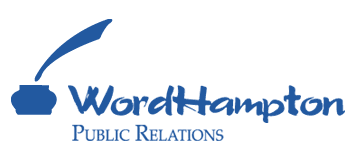 What People Say

"I just wanted to acknowledge what a great job you've been doing keeping the Bedell facebook page fresh and fun on a daily basis! It looks awesome and I'm so happy we have 563 fans! It's fun. People dig it."
— Trent Preszler
VP Long Island, Bedell Cellars
Services
Public Relations
COUNSEL

Advise on general business practices, market trends, threats or opportunities, marketing communications strategy, crisis and issues management, event/promotion planning, vendor partnerships and media interviews.

VISIONING
Facilitate process to help the client define the strategic intent of its business through articulation of a vision, mission, set of values/behaviors and strategies for priority action in a way that is agreed by its leadership and understood by all audiences.

STRATEGIC COMMUNICATIONS PLAN
Devise blueprint for how communications can achieve the vision/mission, a main objective or strategy, based on key insights that drive a four-pronged strategy: audience(s), message(s), creative theme and implementation that involves all channels of communications.

MESSAGING
Articulate what the client is "about" (who/what, why, how) in a competitive market context that gives a reason to listen or read more, is at the core of a media or audience briefing and serves as a seed for a slogan or criteria for graphic design and visualization.

MEDIA KIT CREATION
Package client information in a format to meet the briefing needs of press, customers, investors, employees and business associates that is also useful for website and social media. Components include: company or product backgrounder and fact sheet, biographies, photography and press coverage.

PITCHING

Generate editorial exposure through traditional and social media, WordHampton crafts story ideas that spark with journalists and bloggers while delivering a client's message through third-party endorsement.

PR NEWSWIRE RELEASES
Deliver client messages quickly and accurately to the media in a way that can be monitored and measured. Search Engine Optimization (SEO) of press releases helps to increase search engine rankings and drive website traffic.

ONLINE PRESS ROOMS

Provide content and counsel for creation of online press rooms to provide media with easy access to media kit and press releases.
Social Networking
FACEBOOK BUSINESS PROFILES

Create and monitor the client's business profile in a way that is visibly appealing, encourages client-customer interaction and increases word-of-mouth recommendations. Manage advertising campaigns and special promotions to further increase branding and an interactive fan base.

TWITTER ACCOUNTS


Devise and manage the client's business account on the micro-blogging site, which is used to broadcast the latest news and blog posts, interact with customers, enable group communication, and build strong relationships with people the client may otherwise have no way of getting in touch with.

ADDITIONAL ONLINE NETWORKS
Build and maintain an online presence for the client on the latest social media platforms, such as Foursquare. Conduct regular research on new networks that will make the client's business more relevant, accessible and competitive.

SOCIAL MEDIA POLICY
Design a social media policy, specific to the client's business, for distribution to employees to ensure proper conduct on social networking sites as representatives of the brand.

SOCIAL MEDIA BOOTCAMP
Designed to help the client understand specific social media tools and teach them how to utilize the best tools, properly and efficiently, to benefit its business.

SOCIAL MEDIA AUDIT
Assess the client's current social media positioning – ascertain if there is an active presence on relevant networks, determine what the client is doing right and/or wrong, and suggest how to make the client's social media campaign most effective.

ONLINE MONITORING


Track message boards and user review sites and report conversations about the client's company or brand to principals while utilizing crisis management strategies to hedge potential issues.

GROUP BUYING DEALS


Gain further exposure for the client through coordination of programs such as Groupon and LivingSocial, which sells the client's services at a discounted price to targeted customers and guarantees a minimum number of purchases.
Marketing & Graphic Design
WEB SITE/BLOG DEVELOPMENT & MAINTENANCE

Design, build, and manage content for corporate and consumer web sites that reflects the client's professional image, establishes an online identity and acts as a virtual business card.

MOBILE WEB SITES
Develop a web site that can be accessed easily from a mobile device and is built for small screen sizes, such as a smartphone or tablet computer. It is a necessity for businesses to keep up with the rapid increase of mobile users and preempt the competition.

WEB SITE OVERHAUL
Redesign a poorly designed, hard-to-navigate or out-of-date web site with a functional, usable, smart and focused site with a timeless design that serves as a strong marketing tool and communicates the client's message and services accurately.


ADVERTISING


Design creation of print and online advertisements, provide consultation concerning suitable ad outlets for the client's message, coordinate ad placement and schedule and handle relations with advertising representatives.

EMAIL MARKETING


Execute design, manage customer list and content and coordinate synced messaging of eBlasts and eNewsletters. This direct marketing service has replaced snail mail and informs opt-in recipients of important messages and promotions.


LOGO & COLLATERAL DESIGN


Focus on identity development and brand unity using a creative combination of images and typography that clearly communicates the client's message to an audience through the creation of a logo design as well as collateral materials, such as, letterhead, business cards, etc.

MOBILE APPLICATIONS

Construct applications for smartphones (i.e. iPhone, Android, Blackberry) that is similar to websites and allows users to access content in a way that is easy to read and navigate on handheld devices.

TEXT MESSAGE (SMS) CAMPAIGNS


Devise campaigns to keep customers informed of breaking client news and coupons via text messages.

LONGISLANDRESTAURANTNEWS.COM


Provide an affordable advertising outlet – the region's only website offering news exclusive to restaurants – targeting Long Island's discriminating diners and restaurant insiders.