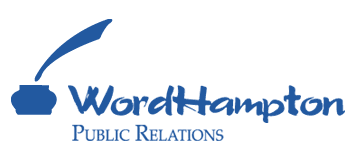 Besito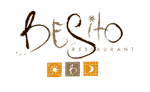 Besito
402 New York Ave.
Huntington, NY
Phone: (631) 549-0100
Besito Restaurant
Objective
To launch a new, upscale restaurant with Mexican cuisine as the best of its kind on Long Island.
Strategy
Upon opening in 2006, WordHampton positioned Besito as the newest, and anticipated to be the best, authentic Mexican cuisine to come to Long Island with a winning concept for multi-unit expansion across the United States.
WordHampton facilitated reviews by top regional food critics Joanne Starkey of The New York Times and Peter Gianotti of Newsday. Both awarded Besito very favorable reviews — "excellent" from The New York Times and two stars from Newsday. A comprehensive press kit including these accolades was then distributed to top culinary media nationally. New York metropolitan area media, including television, were pitched for appearances by chef Matthew Lake who was positioned as one of America's leading Mexican cuisine chefs.
In 2007, owner John Tunney opened the second Besito in Roslyn. WordHampton facilitated a second round of reviews from both Newsday and The New York Times. As well, business stories focusing on Tunney's vision were secured talking up the creation of a winning concept and goal goal to expand nationally.
Result
In addition to two rounds of outstanding reviews by the two leading regional food critics, The New York Times' Joanne Starkey stated, "Besito is Long Island's premier Mexican restaurant." AOL Cityguide readers voted Besito the best Mexican restaurant on Long Island. Beyond the region, national coverage was secured too. A "Birth Announcement" in the prestigious Food Arts magazine positioned the restaurant with other top metropolitan restaurants. Chef Matthew Lake was twice featured on the national NBC Weekend Today show preparing a selection of his creative Mexican recipes with Coastal Living also featuring one of his recipes. And Crain's New York Business review achieved metropolitan area visibility. The award-winning concept has proven successful and Tunney is already scouting next locations in Connecticut and Utah.