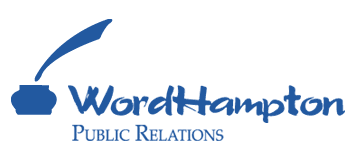 LIRW

Long Island Restaurant Week
longislandrestaurantweek.com
Phone: (631) 329-0050
Long Island Restaurant Week
Objective
Build commerce for the restaurant trade on Long Island through a public relations-led integrated marketing campaign - Long Island Restaurant Week (LIRW). Restaurant Weeks are designed to attract new customers at sluggish periods. Inspiration for one across Long Island derived from Hamptons Restaurant Week — also pioneered by WordHampton — and its precursor, New York Restaurant Week.
Strategy
The core idea is that for one week, Sunday to Sunday, participating restaurants offer a three-course prix fixe dinner for $24.95 all night, except Saturday until 7 p.m.
Consumers were invited to experience the cuisine, d'cor and service of the region's top restaurants at bargain prices. Restaurateurs were invited to participate in a value-pricing event that promised to deliver a surge in business, a return on investment and goodwill in the community. Sponsors were invited to achieve increased visibility among, and forge relationships with, restaurants and the community.
WordHampton managed an integrated marketing program featuring a dedicated website (www.longislandrestaurantweek.com) and phone-in facilities; a program of advertising, publicity and sponsorship with television, radio, print and on-line media across Long Island into New York City; and business-to-business direct mail blasts and counseling.
Result
From Floral Park to Montauk, across a 118-mile-area, 101 restaurants served 80,000 bargain-priced meals generating an estimated $2.8 million in revenue in the first year. In the campaign's second year, impact increased by over a third with 164 participating restaurants, 131,200 dinners served and around $4.6 million generated in revenue. Restaurateurs indicated an increase in sales and reservations, some up by 200%. Mid-week numbers for most were up over 40 - 100%. New customers ranged between 10 - 75% of diners.