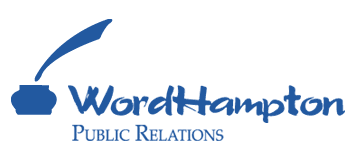 NAPCO Sercurity Group

NAPCO Security Systems, Inc.
333 Bayview Avenue
Amityville, NY 11701
Phone: (631) 842-9400
NAPCO Security
Objective
To raise visibility and profile of NAPCO Security Systems, Inc. among target constituencies.
Strategy and Result
NAPCO Security Systems is the independent leader in the design and manufacturer of advanced security products including burglar and fire alarms, panic exit hardware, access control systems, electronic digital and proximity locks. To further client objective, Wordhampton Public Relations created an alliance with the media to propel NAPCO's image as an industry leader and establish chairman and founder Richard L. Soloway as a noted authority on issues related to commercial, personal and residential security. As a result, NAPCO products are regularly featured in security round ups and Mr. Soloway is consistently sought out for expert commentary.
Our varied media relations outreach campaigns have resulted in millions of impactful media placements in short- and long-lead publications such as: The New York Times, USA Today, The Wall Street Journal, International Herald Tribune, Business Week, Forbes, Crain's New York Business, Newsday, Reuters, Chicago Tribune, Entertainment Weekly, Detroit Free Press, Philadelphia Inquirer, The Washington Post, The Wall Street Transcript, Parent's, St. Paul Pioneer Press, Fort Worth Telegram, The Asbury Park Press, The Cincinnati Enquirer, The News Journal, The Oklahoman, The Clarion-Ledger, Palm Beach Cottages & Gardens, Long Island Business News, The Hollywood Reporter, The Hartford Courant and The Robb Report.
Commenting on the success program's success, Mr. Soloway said, "We found a partner in Wordhampton Public Relations. Using WordHampton has been good for our company and our shareholders. With their expertise, we've reached over 28 million people in the last two years."