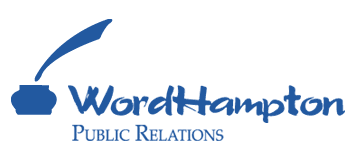 Nick & Toni's

Nick & Toni's
136 North Main St.
East Hampton, NY
Phone: (631) 324-3550
Nick & Toni's
Objective
To establish a new restaurant in New York's exclusive beach resort area, the Hamptons, as the first choice for fine dining on the East End among visitors to the area, and as the place to go for high-end Mediterranean cuisine among locals.
Strategy
In 1992, WordHampton began representing the Hamptons' pioneer in fine dining, Nick & Toni's. Though the East Hampton restaurant splashed on to the scene in 1988, receiving a much-publicized opening with bold face names from the film industry, WordHampton sought to build on the ownership's strong ties to entertainment by targeting the media covering that industry. Based on its strong culinary credentials, WordHampton also positioned Nick & Toni's as one of the top restaurants on Long Island to local, regional, metropolitan, and national food media with food critics invited to sample the cuisine and travel writers introduced to it as a "hot spot."
Result
Millions of impressions through thousands of media mentions have helped to propel Nick & Toni's to its current position. It is one of the top restaurants in the Hamptons and one of WordHampton's longest running clients. In addition to capitalizing on the restaurant's frequent star power, for which WordHampton has placed hundreds of celebrity sightings in gossip columns, Nick & Toni's has garnered top accolades from top media. Bon Appetit, one of the most respected culinary magazines, gave it the ultimate praise: "From the moment Nick & Toni's opened in 1988, it has been the place to which the film community, politicians and the odd aristocrat - not to mention the knowing locals - have gravitated for the energy and the food." The New York Times' food critic Joanne Starkey gave it an "excellent" rating in a view that concluded, "Don't miss Nick & Toni's."