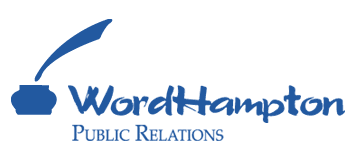 What People Say

"The restaurant business is a tough business. Thanks to a 10 year relationship with Steve and Wordhampton we will be celebrating our 17th year in business. The personal attention from Steve and his staff, and their knowledge and connections continue to benefit our businesses day in and day out. When you talk public relations you have to talk to WordHampton."
— Mark Smith
Owner of Nick & Toni's, Rowdy Hall, La Fondita and Townline BBQ
Who We Are
Established in 1992, WordHampton Public Relations is an award-winning agency on Long Island, New York, representing signature hospitality, real estate and lifestyle businesses throughout the metropolitan area.
Our mission is to build client reputations and revenues. We do this through strategic and creative thinking, deep media relationships, social media savvy and client partnering.
Our values are at the core of who we are to our clients, business associates and employees:
Imaginative
We are strategic and creative thinkers with industry know-how, media savvy and a commitment to constant learning.
Accountable
We build strong relationships founded on mutual respect and integrity. We are highly productive, skilled and self-motivated team players. We deliver.
Spirited
We take pride in conducting lively and stimulating exchanges. We work hard. We laugh hard.